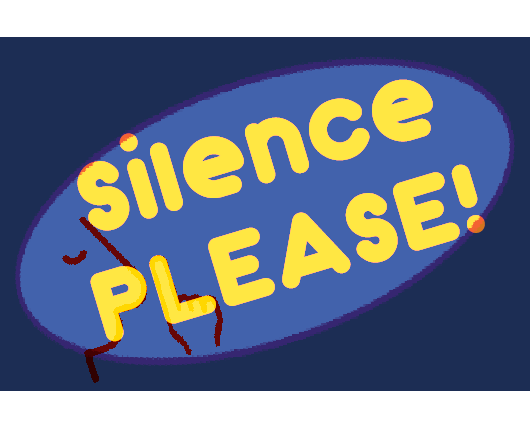 Silence PLEASE!
A downloadable Silence PLEASE! for Windows
Today is a special day! It's the premiere of that movie you've been waiting for! You go to the cinema just to realize that it is full of noisy people... You need to control the room before you run out of patience!
DESCRIPTION

In Silence PLEASE!, the protagonist loves going to the cinema but hates people that are not respectful. The objective is to make others behave without getting too angry and losing control.

HOW TO PLAY

Press the letters that are shown over the characters on your keyboard as fast as you can so that the characters stop acting stupid. The more the characters behave badly, the more the angry meter fills. Pressing the correct letters will make the meter go down by a bit since the protagonist calms down.

| | |
| --- | --- |
| Status | Released |
| Platforms | Windows |
| Authors | SergiM27, ShadowOmega20 |
| Tags | 3D, Casual, cinema, Minimalist, movies, please, silence, Singleplayer, theather, Unity |
Install instructions
1. Download the zip/rar file.
2. Extract it somewhere you know.
3. Execute SilencePlease.exe.
4. Have fun!